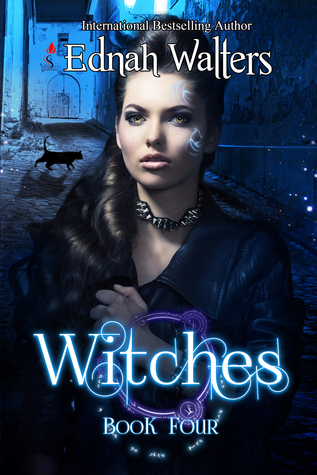 Raine Cooper's life should be perfect. She's an Immortal Seeress, most likely to be elected Prom Queen, and envied by the girls at Kayville High for dating the dreamy quarterback, Torin St. James. Instead, she's haunted by the smug facial expressions the Norns' wore during their last meeting.
As a Norn-In-Training, Raine crossed the line long ago when she sided with the Valkyries and Mortal Witches. When the Norns return with demands of their own, Raine feels trapped. Torin tries to convince her that the Norns are manipulating her, but she refuses to listen. At least until the Norns' demands focus on someone she loves. When Raine refuses to cooperate with them, their punishment is swift and gut-wrenching, turning her pain into fury.
Raine plots revenge on a massive scale and makes deals with unsavory allies. Her goal? Total destruction of the entire Norn race. Raine's only hope of salvation is Torin, but how much will he sacrifice to save her?
My Review:
Raine is a Norn in training but yet wants to do what she wants. Her seeress powers are getting stronger and after a brush up with a boy at school she wants to help him but in typical Raine fashion things don't go as planned. Raine is also given her familiar in this book which is a cat and neither of them are happy to be placed with each but throughout the book learn to grown on each other. As in the other books you have the simply adorable Torin and you see their relationship growing through this one.
I absolutely loved this book and can't wait to see if there is anything else in line for Raine, Torin, Cora and everyone else
J
Ednah is fantastic writer and if you have never read any of her books you need too today!!!