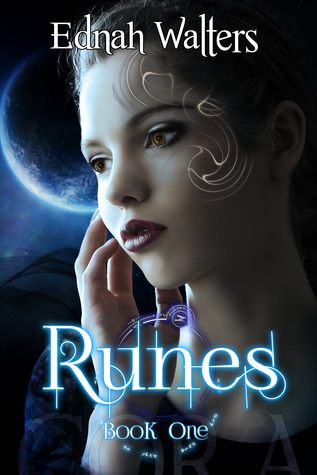 Seventeen-year-old Raine Cooper has enough on her plate dealing with her father's disappearance, her mother's erratic behavior and the possibility of her boyfriend relocating. The last thing she needs is Torin St. James—a mysterious new neighbor with a wicked smile and uncanny way of reading her.
Raine is drawn to Torin's dark sexiness against her better judgment, until he saves her life with weird marks and she realizes he is different. But by healing her, Torin changes something inside Raine. Now she can't stop thinking about him. Half the time, she's not sure whether to fall into his arms or run.
Scared, she sets out to find out what Torin is. But the closer she gets to the truth the more she uncovers something sinister about Torin. What Torin is goes back to an ancient mythology and Raine is somehow part of it. Not only are she and her friends in danger, she must choose a side, but the wrong choice will cost Raine her life
My Review
Raine is your typical teenager...she's on the swim team and has some really good friends. Her life is turned upside down when her father's plan goes missing and then a new neighbor arrives. After that nothing is normal, she is seeing markings on things and seeing things that others aren't. She then learns that the Runes were put there and that her life is not as normal as she thought.
I absoultey fell in love with this book and the characters. They are all very interesting and you just don't know who to love, hate, trust or distrust ;) I loved the mythology aspect of the story and how that was incorporated in and how well the story seemed to flow. Raine is such an easy girl to fall in love with and of course one can't help but fall in love with Torin! I am so excited to read book 2!!