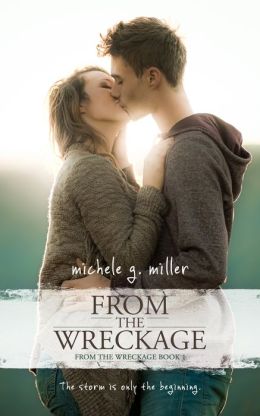 "In a matter of minutes on a Friday night, I lost my school, my identity, the security of my first love, the personality of my sweet fearless brother, my best friend, my town, everything as I knew it. Everything changed."


"Minutes - that's all it takes to change your entire life. How do you deal with that?"

For high school senior Jules

Blacklin

surviving the storm is only the beginning. Faced with the new reality of her life, she must find a way to rise From The Wreckage and answer the question - how do you get back to normal, when everything that was normal is gone?
≈≈≈≈≈≈≈≈≈≈≈≈≈≈≈≈≈≈≈≈≈≈≈≈≈≈≈≈≈≈≈≈≈≈≈≈≈≈≈≈≈≈≈≈≈≈≈≈≈≈≈≈≈≈≈≈≈≈≈≈≈
All I can say about this book is….OMG! Right from the very beginning I was pulled into the story. Jules is your typical teenage girl who thinks nothing can go wrong but that all changes when the worse happens and they are trapped in a basement of a house after a tornado hits. After everything, the loss of her best friend Tanya (Michele, I'm still not happy with you on this one ;)) as well as others, Jules is not sure how she can go on but is starting to rely on the one person she never would have guessed she would.
The story had me in tears and my heart went out to all those involved. This was a great story of rebuilding oneself after a

devasting

event. Cannot wait to read the next book in the series!!