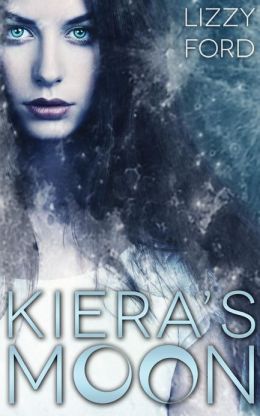 When starving artist Kiera wakes up on board a spaceship, she panics. Her best friend has dragged her across the universe to help her find a man and a life, only the man she ends up unwittingly hooking up with is a battle-hardened warrior prince living in exile.


Calculating, cautious

A'Ran

wants nothing more than to reclaim his planet. He needs Kiera as his

lifemate

to heal his planet and his war weary people. He's not prepared to be a

lifemate

himself, and discovers almost too late what he risks losing if he can't learn to be more than a warrior.
What would you do if you found yourself on a spaceship, heading across the universe to be matched up by your best friend and her new husband??? Freak out?? Well that's what Kiera did and now she wants to go home. During a party for her friend & mate, Kiera sees a prisoner and there is something about him. Thinking that the prisoner (

A'Ran

) is her only way out, Kiera sneaks off to find him to help her.
Unbeknownst to Kiera she has agreed to be mated with

A'Ran

who believes she is the one to help save his home planet. Kiera of course is reluctant about the whole thing but knows there is something going on between them.
I truly enjoyed reading this story about Kiera, her travels to another planet and her connection with

A'Ran

. Even though she is on a new planet, Kiera is adapting (all

beit

reluctantly at times) to the surroundings but is head strong and will not adapt to the customs of

A'Ran's

planet. I love the dynamic between Kiera and

A'Ran

and couldn't wait to see what would happen between the two of them. Lizzy Ford & Julia Crane did a fantastic job writing the story, giving you just enough information to make you want to read on to find out what is going to happen next. I am looking forward to the next book to see what happens next!